Befriending Your Inner World: What Are the Bits Doing?
Distinguishing Between Physical Sensations and the Stories We Add Onto Them
October 27, 2020 4pm Pacific
Inside your body are a whole bunch of bits.
(I mean a whole bunch of pieces and parts you don't necessarily know the name or location of. Gay came up with this concept before the computer meaning of the word was current.)
Inside your body are a whole bunch of bits.
What are the bits doing right now?
Noticing body sensations can increase our present moment awareness — but often we add interpretations or labels or stories without even realizing it. Seems harmless, right? Well, not if that becomes Chapter One in the ongoing dramas we can't quite seem to shake.
In this one-hour class, we'll practice friendly ways to:
notice body sensations
name body sensations
communicate about body sensations to others
all the while noticing any labels or interpretations or stories that come up – and the results of adding those, or not.
Discover the freedom that can come with peeling off the labels — and making space for what you really want.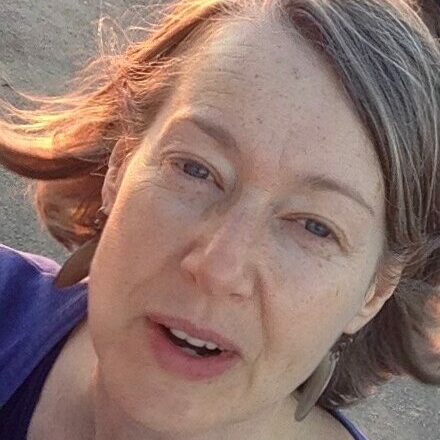 Aileen Hayden
720-360-8595
Hi, I'm Aileen.  I'm a dancer, dance teacher, and Big Leap coach.  I love play, and I love expressing in ways that match what I'm actually experiencing inside.
I've taught improvisational dance since 1993.  I hold a B.A. and a B.Ed. (but not while I'm dancing), and I'm a theater teacher, Kripalu yoga teacher and spontaneous goofball.  I graduated 4 years ago from the Leadership and Transformation program of The Hendricks Institute.  And I love to grow.
Frequently Asked Questions
Interested in scheduling a class for your group or community?
Contact us and we'll put you in touch with one of our coaches.