Productivity as a Gateway to your Purpose
June 22, 2021 6:00PM Pacific
In this class, Sophie Chiche, longtime colleague and friend of Gay and Katie Hendricks, will be joining our community to share her dynamic genius about productivity and aliveness. Imagine if everything you get involved with was scanned through the full-body YES practice. Nothing would get on your 'to do' list unless you got that inner green light. Those choices  would give you the opportunity to look back when you are 90 years old and say: "That was a good life!"
In this class we will explore:
How to manage your life/ projects through this powerful Hendricks tool.
Learn to create enough structure that you can let go and be creative because the "have to's" are handled with no stress, and you create room for all your "want to's."
Open up aliveness and release old stories about organizing your life.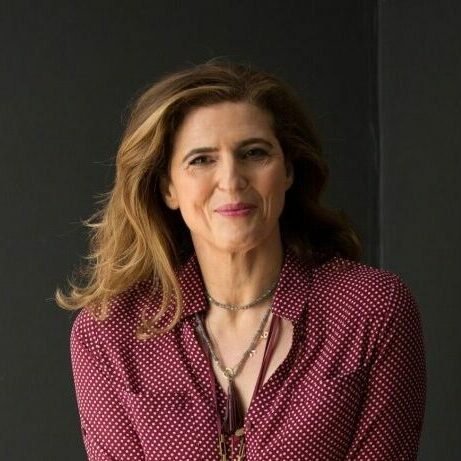 Founder and CEO of becurrent
[email protected]
http://www.becurrent.com
Sophie Chiche is a multi-talented entrepreneur, author, speaker, psychologist and everyday badass. Equal parts philosophical and practical, Sophie has a unique ability to cut through the bs that keep people trapped in realities that don't match their dreams. "I am someone who wants more for people. I want people to know that you can get what you want, that it is possible."  Sophie's presence and care create a bond where individuals, staff and businesses feel supported and connected, which becomes the stimulus of courage that leads to incredible results.
Fueled by the desire to share, activate, and inspire meaning, Soph's lifelong dedication to exploring the question of "why?" has taken her all over the world, where she's presented speeches and connected with movers and shakers like Arianna Huffington, Nelson Mandela and Desmond Tutu with the goal of advancing human consciousness.  Sophie's helped craft businesses and social ventures of all shapes and sizes, written for several renowned international publications and served as a coach for high-powered entrepreneurs and executives in large corporations.
A serial entrepreneur, Soph built multiple businesses and communities from the ground up and scaled them with incredible success. Her unique combination of entrepreneurial genius, dedication to health and wellness and empathetic leadership skills have led to wildly successful businesses that result in purpose, profit and impact for the good of humanity.
Her most recent venture – becurent  – is the culmination of everything so far. She comes to it with a unique blend gathered over the last 30 years of building teams, writing books, running companies, coaching peak performers, and raising children.
Becurrent is a productivity system that propels brilliant procrastinators into their greatness and transforms team messes into elegant, safe and profitable systems. It's the culmination of Soph's lifelong learning as an entrepreneur, psychologist, author and high-level coach and it works. Sophie has cracked the code of productivity and purpose and it's evident in her extensive list of accomplishments.
Sophie earned Master's Degrees in Business and Journalism in her native city of Paris, France and added one in Psychology soon after she moved to Los Angeles.
When she's not doing all of that, she's freeform dancing in a burgundy tutu or riding her Harley on the PCH.
Frequently Asked Questions
Interested in scheduling a class for your group or community?
Contact us and we'll put you in touch with one of our coaches.