Creating Sustainable Wealth Through Innate Intelligence
December 7, 2022 5:00PM Pacific
Would you love a new approach to money, perhaps light-hearted, confident, and clear? Does your current money relationship bring you ease, grace and joy? Get willing to bless, let go and appreciate your obstacles. Then, turn toward the wisdom that has always been available, your body intelligence. Finance needs our body along with our brain!
In this one-hour class we will choose to release money blocks, engage simple practices to recognize Sufficiency as the gateway to money well- being and commit to inhabit Sufficiency toward these potent outcomes in your money journey.
In this class you will:
Reclaim your own power and agency.

Tap into your innate intelligence for truth.

Experience peace, confidence, and joy with money.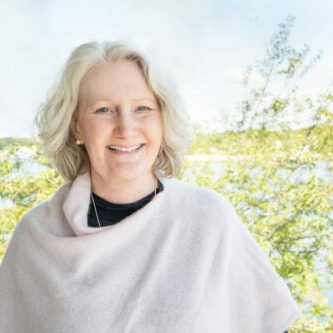 Certified Big Leap Coach
Leadership & Transformation Graduate
www.colmanknight.com
www.somaticfinance.com
gayle@somaticfinance.com
978-853-0878
Introduced to Gay and Kathlyn Hendricks over twenty years ago, through their timeless book Conscious Living and my first live training shortly thereafter, my life—career, relationships and human journey—opened up possibilities beyond my imagination. Learning while having fun! Shockingly absent in other forms of education, this hook drew me in and filled me up. At hundreds of subsequent trainings, I recognized the imperative for whole-body learning in generous space, with others willing to play. Having practiced the countless tools and resources fully to embodiment, I integrate these teachings with my lifetime career in financial planning and as an Integral Wealth Coach. 
While currently stewarding Colman Knight, the business I co-founded in 1988 with my life partner, to the next generation, I also write, create and bring into the world a new way with money, to include the wisdom of our body.
In 2011, Somatic Finance® was born out of my work as a financial planner, from my formal in-depth study of Integral Theory and coaching certification, from decades of practice in somatic meditation, and from training with Gay and Katie.
My debut book, The Body of Money: A Self-Help Guide to Creating Sustainable Wealth Through Innate Intelligence, will be published in February of 2023.
I dream of a world where we are all co-creative masters and money flows in service of our individual and collective co-creativity.
I am an Author, Big Leap Coach, Hendricks LAT Graduate, Certified Financial Planner®, and Master Integral CoachTM. Having sold our Massachusetts family home last year, we are experimenting with winter months in South Carolina and the rest of the year on the coast of Maine. I am the mother of two adult children and an exceptionally entertaining feline. 
Frequently Asked Questions
Interested in scheduling a class for your group or community?
Contact us and we'll put you in touch with one of our coaches.