A Path to Discover and Find your Inner Orchestra
Join us for a special Big Leap Bridge Class where we will explore expression through voice and movement. Noga is a long-time Big Leap Coach and colleague of Katie Hendricks, and she will lead us in discovering, playing, and exploring, your voice(s).
How  to connect and use your voice

How to sing your inner melody

How to respond to your voice and others

Who we are when we dare show up and express  our voices 
A playground through improvisation, voice, and movement.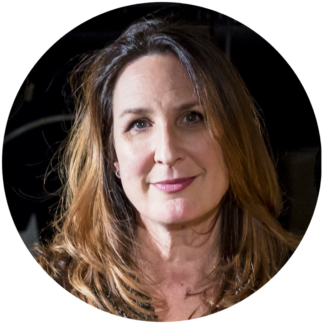 www.nogaspace.com
www.catalyse.ch
As a songwriter, an educator, and a senior coach of the Hendricks Institute, Noga masters various skills and techniques, which she adapted to voice: singing, theatre, body-mind,  improvisation, and circle song. Being convinced of their transforming power, she created the sonoga® teaching method, which emphasizes the breathing-body-voice connection and is developed at Catalyse, the center she founded in 2003 in Geneva and the school she heads. More than a method, sonoga® is a path, along which playing is considered seriously! Simultaneously she developed her ImprOviz workshops (improvisation and circle song), which she conducts under several forms, from initiation to master class/professional training. Further, she is hired by the Geneva Department of Public Education for her training program helping teachers to teach in full presence and consciousness. She tailors such kinds of programs to be carried out and adapted to different schools and for various groups, including high-level sportsmen, in form of e-learning and physical presence. She appears regularly in art therapy trainings, lectures… and catalyses through different practices empowerment.
Noga values voice, self-expression, play, and the personal creative process as well as its collective dimension.
Frequently Asked Questions
Interested in scheduling a class for your group or community?
Contact us and we'll put you in touch with one of our coaches.