A CONSCIOUS LIVING PRACTICE FOR TODAY – APRIL 14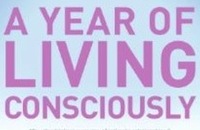 No man, for any considerable time, can wear one face to himself and another to the multitude without finally getting bewildered as to which may be true.
— Nathaniel Hawthorne
MASTERING PROJECTION
If your close relationships are to be successful, the problem of projection needs to be understood and mastered. Yesterday I invited you to look at a past relationship in which projection played a role. What usually happens in a relationship is that if both people are willing to let go of personas and projections, the relationship flourishes. If they aren't, it withers and dies.
From thirty years of therapy experience, I have seen one particular move produce more magic than practically any other: When you find yourself complaining about something in another person, apply the same complaint to yourself first. If I am unhappy with my partner's anger, for example, I first need to look at how I'm out of touch with my own.
Relationships flourish only when there is essence-to-essence connection—in other words, the magic of relationships occurs when the free and clear part of one person connects with the free and clear part of another.
A CONSCIOUS LIVING PRACTICE FOR TODAY — APRIL 14
Ask yourself: What is a common complaint I have about a close relationship?
Now ask yourself: How could this complaint be applied to me?
If we approach ourselves with an attitude of humble inquiry, there are great rewards in the richness of relationship learning.
Purchase "A Year of Living Consciously" by clicking the cover below: