Have you noticed? There is a growing movement of game changers taking big and small steps toward creating a more environmentally sustainable human presence on our Earth, our Home. The Big Leap Home is dedicated to co-creating caring communities and we offer this monthly blog and eco-tip to inspire you to make a difference in your own community.
"You cannot get through a single day without having an impact on the world around you. What you do makes a difference, and you have to decide what kind of a difference you want to make."

—Jane Goodall
A Note from Tamara Myers, creator of the Caring for Our Planet Blog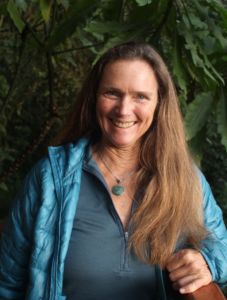 Amidst discouraging news and a sense of hopelessness, I choose to give my attention to solutions and to get curious about those who are up to turning things around.
By sharing inspiring stories, educational videos, and helpful tips I hope to encourage you to "Do One Thing" (your DOT) to help us get there. Writing this newsletter is my DOT. I feel joyful and in ease and flow when I engage my Genius skills in choosing my DOT. I hope you will be inspired to do the same!
– Tamara