WE ARE AVAILABLE TO ASSIST YOU!

Our Restoring Resourcefulness Faculty offer 15-20 minute coaching sessions to assist you in coming home to yourself using our transformational tools. These proven tools and practices continue to support thousands of people worldwide. Click on the button below to schedule your no-cost session.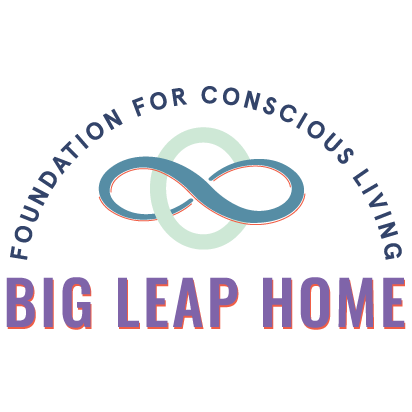 RESOURCES TO RESTORE YOUR INNER HARMONY
We offer live and recorded online classes and videos led by Katie and Gay Hendricks as well as our colleagues that will assist you in learning somatic practices. You will learn how to move from fear to love through presence. We share tools such as breathing, self-love, facing, and accepting that you can use right away in your life.
Weekly Live Calls with Katie Hendricks
Learn to expand your capacity to give and receive love with Katie and our Caring Community every week at 9 am Pacific for a no-cost 30 minute live online call. Love in Action with Katie Hendricks combines three practices that will support you in moving from fear to love through presence.
Unlocking the Fear Code
and Harnessing a New Fuel Source
Fear can stop us from living a full and abundant life
Almost all problems have fear locked up at the source. When you learn to shift from fear to here, you are available to enjoy aliveness, make nourishing connections, and co-create solutions rather than recycling the same adrenaline-fueled reactions.
Impeccable! The Integrity Deck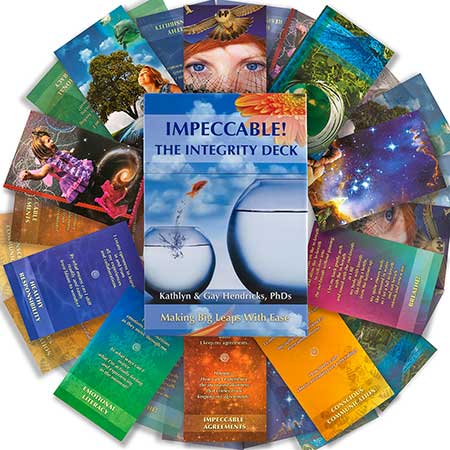 Drawing from the deep, body-centered wisdom taught by Katie and Gay Hendricks in their seminars, each card in the deck communicates an effective way to shift into embodied alignment with ourselves when we drift off-course.
Use the deck by yourself, in partnership, or in community to assist in solving problems, opening to more creativity and manifestation, and contributing with more effectiveness.
Discover and develop your own easy action steps as you practice and play with these wise, light-hearted and beautiful cards.
We're creating videos about our Integrity Deck to support your most expanded exploration of wholeness and alignment in all aspects of life. The videos explore each of the pillars of integrity and cards with examples and body intelligence doorways to deeper embodiment. Watch our introductory video then explore the rest of the series!
Stories of Transformation
The Mop & The Kitty I recently unwound a familiar pattern that showed up throughout my life. The pattern was me being on the lookout for a burden to alleviate, or coming to someone's rescue with the expectation of receiving oodles of praise, love or money. In reality I would end up being horribly disappointed…
Read More
By Nicole Taylor Two weeks ago, a mob of Trump supporters stormed the Capitol building to interrupt the certification of the 2020 election. They harmed and in some cases caused the death of Capitol police officers, they vandalized and stole property, and verbalized a desire to harm lawmakers that they did not agree with. Hours…
Read More