A CONSCIOUS LIVING PRACTICE FOR TODAY – APRIL 16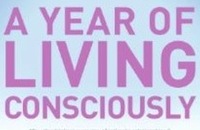 A mind not to be chang'd by place or time.
The mind is its own place, and in itself can make a heaven of hell,
a hell of heaven.
— John Milton
WHAT ARE YOU PRETENDING TO KNOW?
A bumper sticker that was popular a few years back said, "What Are You Pretending Not to Know?" That's a terrific question, one that helps lift the lid off self-delusion. But a variation of it also has a great deal of power: "What Are You Pretending to Know?" Pretending you know something stops the discovery process in its tracks. It seals a lid on a particular aspect about yourself, other people, or the world. It's easy to joke about fundamentalists who once pretended to know the world was flat or that the sun revolved around the earth. It wasn't that long ago, though, that curious people lost their lives for challenging the validity of those illusions.
A CONSCIOUS LIVING PRACTICE FOR TODAY — APRIL 16
Take a look around your life for any places where you're pretending to know something you really ought to be celebrating as an active inquiry. Maybe you pretend you know what you can earn every year or how much love you can give and receive. When you think of a few areas, unseal the lid and turn it into an active inquiry. Wondering always feels better than knowing (especially if the knowing isn't really something you know!).
Purchase "A Year of Living Consciously" by clicking the cover below: