A CONSCIOUS LIVING PRACTICE FOR TODAY – APRIL 18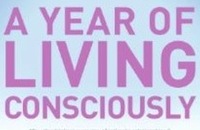 If we could see the miracle of a single flower clearly, our whole life would change.
— Buddha
RESPONSIVE MIRACLE MOVES
There are three basic elements to a responsive miracle move: stating your feelings, claiming ownership of those feelings, and wondering about something, usually your behavior. These elements parallel the core ingredients of a conscious relationship: accepting feelings, telling the truth, and keeping agreements. The first makes a clear parallel; in a sense, stating your feelings is simply an operationalized version of accepting your feelings: it is a statement that you both know and accept your truth. The second, claiming ownership of your feelings, is truth-telling put to the test; having acknowledged that you are experiencing a certain feeling, are you willing to be honest enough with yourself and others to own what you feel, to see its place in your life? And the third, wondering, harkens back to your agreement, to committing to yourself to following the path of wonder rather than doubt.
A CONSCIOUS LIVING PRACTICE FOR TODAY – APRIL 18
Today, your work and your play are to exist in a state of wonder. For the next twenty-four hours, focus on allowing yourself to settle into a state of wondering—about your feelings, about the behaviors you exhibit, about the relationships in which you are involved. Do not judge, do not plan, do not do anything except wonder:
What am I feeling?
What am I doing?
What is in this relationship for me?
Purchase "A Year of Living Consciously" by clicking the cover below: