A CONSCIOUS LIVING PRACTICE FOR TODAY – APRIL 2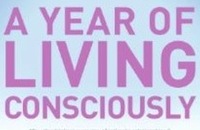 Everything that irritates us about others can lead us to an understanding of ourselves.
— Carl G. Jung
PROJECTION
Why would you project onto others your own feelings, thoughts, and behaviors? For many of you, it seems easier to stay locked in power struggles with others than to look into the true source of the struggle within yourself. Surely it is easier to blame another—and surely these feelings weren't here before she or he came along, right? Allow yourself to remember that they were indeed here, and in great abundance, before this relationship began. They were there—in their earliest formation—when your parents cradled you as an infant, and they were there when you had your first teenaged love attachment, and they are here now. They are yours to claim, to examine with wonder, to love. Why love something so hidden and dark and shameful? Don't rush to judgment so easily, for projection gives you the possibility of change. Without it, you would have a hard time seeing your hidden self. By opening your eyes and your heart and your mind to the repetitive patterns in a close relationship, you allow your hidden self to come to light. If you pay close attention to these patterns, you will readily see the areas in yourself that require fine-tuning or a major overhaul.
A CONSCIOUS LIVING PRACTICE FOR TODAY – APRIL 2
Choose two significant intimate relationships of your life, one past and one present, and identify several character traits for each person with whom you had that relationship:
See any similarities? Any patterns in the types of significant others you tend to choose? Look deeper if not. Remember that sometimes opposites are identical twins in terms of behavioral results.
Purchase "A Year of Living Consciously" by clicking the cover below: