A CONSCIOUS LIVING PRACTICE FOR TODAY – APRIL 22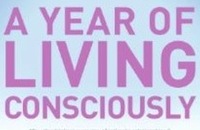 Live truth instead of expressing it.
— Elbert Hubbard
CREATING LASTING CHANGE
The foundation of a conscious life always has been, and likely always will be, integrity. I had the pleasure of walking around the Great Pyramid a few years back, and I can say from personal experience that this structure has a great deal of integrity. It doesn't look like it's budged an inch in ages. One reason for its stability is the vast foundation of precisely cut stones, each of which is aligned in its own integrity.
Imagine your conscious life as a pyramid, with a firm foundation of integrity below and a compelling vision at the top. Many people go about it wrongside up. They have a powerful vision but don't pay attention to their integrity base. When the winds of change blow, they get caught up in the breeze without a solid support under them.
A CONSCIOUS LIVING PRACTICE FOR TODAY – APRIL 22
Take a moment right now to inspect the integrity foundation of your life. Are there places where the foundation needs shoring up? Specifically, are there feelings you're out of touch with? Are there unspoken truths? Are there agreements you have overlooked or broken? Patch up the foundation today by handling the issue. The energy that will be freed up by doing this can literally be awesome.
Purchase "A Year of Living Consciously" by clicking the cover below: