A CONSCIOUS LIVING PRACTICE FOR TODAY – APRIL 23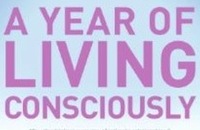 If you would be a real seeker of truth, it is necessary at least once in your life to doubt all things.
— René Descartes
DEEP LISTENING
Many people do not listen to themselves deeply enough to know how they feel. They also do not know how to listen to their colleagues deeply enough to draw the best thinking out of them. It took me a long time to figure out that how I listened to people determined how they spoke to me. I used to complain that people didn't tell me the truth in my close relationships, but then I realized I listened to practically everyone through a judgmental filter. If people do not feel that they can be heard without judgment, they will not speak the truth. A key listening skill is how you listen to yourself, particularly to your feelings. Many of you listen and speak to yourself highly critically, as if bent on finding fault with yourself. A better way to listen to yourself (and others) is with a generous, open heart in which you experience freedom to feel whatever you are feeling.
A CONSCIOUS LIVING PRACTICE FOR TODAY – APRIL 23
Shift this moment to a more generous way of listening to yourself. Let go of your stance of critical listening. Give yourself an openhearted, open-minded acceptance for everything you're thinking and feeling. As you go through the world today, be aware of shifting into critical mode. When you notice you've started being hard on yourself, shift back into an easeful way of listening to yourself.
Purchase "A Year of Living Consciously" by clicking the cover below: