A CONSCIOUS LIVING PRACTICE FOR TODAY – APRIL 24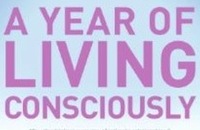 We must love one another or die.
— W. H. Auden
IN RELATIONSHIP
Let's take a moment to sum up what you think constitutes relationship. I no longer use the term good relationship because, in my belief, either you are in relationship or you are not. If its not relationship, remember, it's entanglement.
Both people are totally committed to employing the relationship as the arena for self-knowledge.
Both people are committed to being close.
Both people are committed to their own individual development.
Both people tell all the truth, all the time. Anything else is an entanglement. No exceptions.
Both people take full responsibility for themselves. There are no victims and no villains.
Conflicts are resolved in a win/win manner. No one has to lose in order for someone else to win.
Both people consistently demonstrate that they choose having a good time over being right and making the other person wrong.
A CONSCIOUS LIVING PRACTICE FOR TODAY – APRIL 24
Say the following affirmation to yourself several times, taking the time to breathe deeply and slowly, and taking the time to feel the commitment deep in your body: I commit myself to the above ways of being in a relationship. I am willing to accept no less from myself or from my partner. I am willing to do whatever it takes to remove the obstacles I place in my own path and to clear a way toward conscious relationship.
Purchase "A Year of Living Consciously" by clicking the cover below: