A CONSCIOUS LIVING PRACTICE FOR TODAY – APRIL 27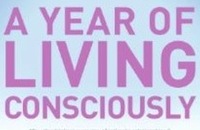 Of all feats of skill, the most difficult is that of being honest. — Marie De Beausacq
KNOWING FEELINGS
The ability to know your feelings deeply is more important than many of you realize. Many of you have spent a lifetime learning to hide your feelings. You may have even survived an early hostile environment partly by your ability to conceal your feelings. In conscious living, though, you realize that the act of hiding your feelings is what causes many communication breakdowns. Carried further, many doctors point out that the act of hiding your feelings from others is responsible for many emotional and physical ills. There is a high art to acknowledging your feelings deeply while learning to act on them effectively. The ability to know your feelings makes effective communication much more likely.
A CONSCIOUS LIVING PRACTICE FOR TODAY – APRIL 27
Take five or ten minutes to remember yourself playing the childhood game of hide-and-seek. Where were you most likely to hide: in a closet or other small space, or in the open, such as behind a sofa? How did you feel as you heard the seekers footsteps approaching, coming close to finding you? Did your heart pound? Did your breathing quicken? How are those feelings similar to ones you might have now when you are facing detection after you have hidden a thought, a feeling, a truth? Is there another way for you, a way that involves stepping out into the light?
Purchase "A Year of Living Consciously" by clicking the cover below: