A CONSCIOUS LIVING PRACTICE FOR TODAY – APRIL 4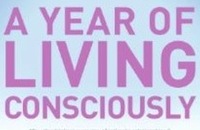 I'm armed with more than complete steel—the justice of my quarrel.
— Christopher Marlowe
TELLING THE TRUTH
The second powerful strategy in successful relationships is telling the truth. The very idea appears subversive and dangerous to many people. What I hear, time and again, is that people are afraid that if they tell the truth they will cause hurt to their partners. I believe that this fear masks the real fear: that many people do not want to have to deal with their partner's reaction when they tell the truth. It seems that many people prefer the deadness of ritualized truth-hiding in their relationships to the raw, electric aliveness that telling the truth produces. It seems obvious to me that if you tell the truth you have a relationship; if you don't, you don't. A relationship is between two equals who tell the truth to each other, not between two people who hide themselves and, perhaps, protect the other. Dalma Heyn, in her wonderful book Marriage Shock, talks about women hiding expensive clothing purchases from their husbands. Each woman insists that she is not lying and that her husband would not object, but each also (initially) insists that she is protecting her husband. As they explore the issue further, the absurdity becomes clear: they are protecting their husbands from what? The knowledge that women's clothing is expensive? The knowledge that their wives were in a store? What could be such a big secret as to require a lie? Heyn's thesis supports my contention: These women are protecting themselves, not from disapproval from their husbands but from their own disapproving voices, voices that say, you're self-indulgent; you're too free with money; you're this; you're that. Lies are self-protection; make no mistake about it.
A CONSCIOUS LIVING PRACTICE FOR TODAY – APRIL 4
Think of a lie you have told. Now think of a time you have pretended recently. When you consider the "lie" and the "pretense," think about two things for each:
Who you told yourself you were protecting.
Who was ultimately harmed.
Are they really so different? Look carefully within yourself to be certain that those pretenses you excuse are not simply glorified lies. Who, after all, are you protecting? And are you so fragile as to really need such protection?
Purchase "A Year of Living Consciously" by clicking the cover below: