A CONSCIOUS LIVING PRACTICE FOR TODAY – APRIL 6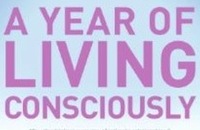 Perfection is finally attained, not when there is no longer anything to add, but when there is no longer anything to take away. — Antoine De Saint-Exupéry
THE RELATIONSHIP YOU WANT
You are setting the stage for performing miracles in your life. I have started by discussing some of the dynamics that exist in adult relationships and by asking you to examine the ways in which you lay claim to these dynamics. Woven throughout is a discussion of the process of creating miracles, but I am moving slowly on purpose, because there is much work that can be done along the path toward having the relationship that you want with yourself and with others. Sometimes I ask you to look at the underpinnings to what you do, and sometimes I ask you to practice new behaviors with yourself and with others, but every day on this journey there is one constant: I am with you and wishing only the best for you in loving and being loved.
A CONSCIOUS LIVING PRACTICE FOR TODAY – APRIL 6
When it comes to love, what is the best for you? I can wish it for you, but I cannot tell you what it is; that is up to you. With today's exercise, you will begin a practice you will return to throughout this year. It is the practice of mission- and goal-setting, a practice I borrowed from corporate work. Today's step is simply to repeat this affirmation to yourself: I know what is best for me and I will see that I get it.
You shape the course of your life by moments in which you open to intimacy or shrink away from it.
Purchase "A Year of Living Consciously" by clicking the cover below: