A CONSCIOUS LIVING PRACTICE FOR TODAY – APRIL 7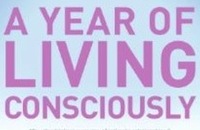 The great thing in this world is not so much where we stand, as in what direction we are moving.
— Oliver Wendell Holmes
PAIN AND PURPOSE
Let's talk today about pain and the role it plays in your life. In humanity's distant past, poets and philosophers may have talked about emotional pain, but the average person did not. That concept was reserved for the physical self, so let's start there. Pain is generally viewed by scientists who study physical issues as the body's method of alerting you to trouble. Your belly sends sharp pains shooting forth, and it is discovered that your appendix is diseased and preparing to rupture; without the signal of pain, the rupture would occur unnoticed, followed by sepsis, followed by death. Pain warns you not to touch hot objects like stoves and not to bend your body into certain positions; it also warns you that you should do certain things—you have pain that goes away, perhaps, from stretching or breathing well or quitting smoking. Psychic pain serves the same role. That lonely ache goes away when you stretch your life to include others; that sharp misery ceases when you let go of or change a toxic relationship. The key is learning to make the right choices at critical junctures in life; learn this skill and you can eliminate most pain from your life.
A CONSCIOUS LIVING PRACTICE FOR TODAY – APRIL 7
Close your eyes and spend a few moments today visualizing pain you have felt, both physical and psychic or emotional. Ask yourself these questions as you feel how you experience pain:
When I think of pain I see the color_____.
When I feel physical pain it often settles in my_____.
When I feel psychic pain it often settles in my_____.
To eliminate psychic pain my practice has been to_____.
All too often we use the opportunities for growth as justifications for holding more tenaciously to our old positions, the positions that do not bring happiness but are simply familiar.
Purchase "A Year of Living Consciously" by clicking the cover below: