A CONSCIOUS LIVING PRACTICE FOR TODAY – AUGUST 13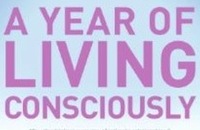 Never, "for the sake of peace and quiet" deny your own experience or convictions.
— Dag Hammarskjöld
CONVENIENTLY FORGETTING
Do you know someone who makes agreements—large or small—that she or he does not keep, and then insists that she or he simply forgot? Or is this your own relational habit at times? When you hear yourself or another saying, "I forgot," it is a relationship warning to rival bells and alarms and great clanging noises. We all forget—we are human, after all, and hardly corner the market on perfection—but when you forget agreements, except in the most rare of instances, it is a signal of something greater, something more personally damaging than a simple slip of the mind.
To be conscious is to remember. You can carry this out in any number of ways—remembering can be a complex skill, and you may wish to use multiple methods for remembering and carrying through on the agreements you make. The key, however, is in the commitment, in the motivation. If it is truly your wish to have a conscious relationship, you must fully commit yourself to remembering the agreements you make, and then to keeping those agreements.
When you say, "I forgot," what you are really saying is, "It wasn't important enough for me to remember." Take heed; it is a message no one wants to hear.
A CONSCIOUS LIVING PRACTICE FOR TODAY – AUGUST 13
Remembering can be complicated by your mental, psychological, and emotional states; it can be affected by what is going on in the environment and by how an agreement is phrased. Help yourself keep your agreements by using any or all of the following methods to increase retention:
Visualize the agreement; see it as a picture, a part of your partner.
Repeat the agreement out loud to your partner to reinforce it.
Link the agreement to other beliefs that you already follow through on.
Ask your partner to assist you with a gentle reminder at times, if you can do so without turning the responsibility for keeping the agreement into your partner's problem.
Purchase "A Year of Living Consciously" by clicking the cover below: