A CONSCIOUS LIVING PRACTICE FOR TODAY – AUGUST 14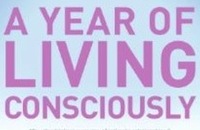 I must create a system, or be enslaved by another man's.
– William Blake
RESPONSIBILITY
Read the very last line of the previous exercise. It is a recommendation for how to better remember agreements you've made, and it says: Ask your partner to assist you with a gentle reminder at times, if you can do so without turning the responsibility for keeping the agreement into your partner's problem. There are times when your partner fails to keep agreements, and then turns to you in anger and says, "But you didn't remind me!" Perhaps you have heard these words come from your own lips. If so, it is time for you to look at the degree to which you or your partner is truly being 100 percent responsible for agreement-keeping in your relationship. It is not harmful to ask a partner for a reminder at times; this is how a partnership works. However, ultimate responsibility for what you do—and for what you fail to do—rests with you and with you alone. It is always remarkable to me that people who are capable of holding down highly responsible jobs—an attorney, say, or a medical doctor—proclaim themselves as being incapable of remembering a partners birthday, or remembering that Thursday is garbage night. An adult, someone who is taking 100 percent responsibility for what he or she brings to relationship, recognizes that agreement-keeping is a choice, plain and simple.
A CONSCIOUS LIVING PRACTICE FOR TODAY – AUGUST 14
Rather than leave agreement-keeping to chance, dive into your agreements with your eyes open and your heart committed. When you make an agreement with a partner, regardless of the size or complexity of the agreement, state it out loud. You can't commit halfway to consciousness and agreement-keeping; simply saying the words doesn't count. You have to walk the talk: I promise to take out the garbage on Thursday nights. I will keep this agreement with you.
Purchase "A Year of Living Consciously" by clicking the cover below: