A CONSCIOUS LIVING PRACTICE FOR TODAY – AUGUST 15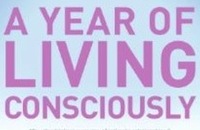 There is no saint without a past, no sinner without a future..
— Ancient Persian Mass
PERSONAL STYLE
You are the neatest person on earth—even your socks are filed away by color and style—and your partner is having a good day if she or he manages to remember to wear socks. Or perhaps it's the reverse. When does behavior stop being about personal style and start being about irresponsibility?
The first thing to consider is that you chose your partner, socks and all. To come back at your partner after the fact and demand change raises the question of how realistic you were being early on. Ideally, you would all have the insight to fully consider the long-term effects of your behavior and your partner's behavior when you form a relationship, but age, experience, and life changes make this somewhat difficult. At twenty-five, single and childless, it is hard to know how your partner's parenting style will influence your daily existence.
For today, let's focus on accepting your partner fully, recognizing that she or he is human, after all, and though undoubtedly less perfect than you, perhaps not so bad after all.
A CONSCIOUS LIVING PRACTICE FOR TODAY – AUGUST 15
Think about your partner for a moment, considering what drew you to him or her to begin with. Think about the three things you most liked about your partner early on, and then think about the three things that now cause you the most trouble with your partner. See any connections? You are likely to, if you look closely. It is often that which you most admire in your partners early on that causes you the most grief over the years. For today, there is no need to do anything about this; simply know it.
Purchase "A Year of Living Consciously" by clicking the cover below: