A CONSCIOUS LIVING PRACTICE FOR TODAY – AUGUST 16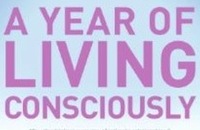 Utter originality is, of course, out of the question.
— Ezra Pound
THE OYSTERS-IN-THE-STUFFING DILEMMA
Yesterday, you focused on acceptance of your partner regardless of the differences between you, and regardless of your possible belief that your way is, indeed, superior to your partner's. Today, let's look at that hidden or not-so-hidden belief that your way is the right way.
Have you ever gone to a Thanksgiving dinner at someone else's house? Where was the broccoli casserole? The sweet potato pie? Could those have been oysters in the stuffing? It is distressing when people do things differently than you do. You are raised in a certain environment, doing things a certain way; to adapt yourself to and compromise with another's style can be one of the trickiest parts of a long-term relationship. It is also one of the keys to making it work over the long haul.
What danger lies in giving up your superiority? What might happen if you acknowledged that you do not corner the market on the right or the moral way to live a life, except for your own?
A CONSCIOUS LIVING PRACTICE FOR TODAY – AUGUST 16
Call to mind a simple conflict you have had with your partner about how something should be done. Perhaps it is a conflict about what clean means, or perhaps it is related to holiday traditions or child-rearing styles. As you think about the conflict, also think about identifying three simple ways that you can accept and respect your partner's style and approach without letting go of your own.
Purchase "A Year of Living Consciously" by clicking the cover below: