A CONSCIOUS LIVING PRACTICE FOR TODAY – AUGUST 2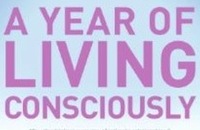 What is the use of running when you are on the wrong road?
— Anonymous
TAKING FUN SERIOUSLY
Fun has a bad rap, because many people think of it as something trivial, a matter of video arcades and bowling alleys. Fun is definitely neglected as a valid path of enlightenment. Many people think that seriousness and suffering are the hallmarks of psychological and spiritual growth. In fact, I believe that the opposite is true. No path of conscious living is of value unless you have more high-quality fun as a result of it. I have had the pleasure of being around many great teachers of conscious living, both famous and obscure, and almost all of them were funny. Some were so off-the-scale wildly funny, in fact, that the people who couldn't handle their humor fled in dismay.
A CONSCIOUS LIVING PRACTICE FOR TODAY – AUGUST 2
Seek fun first in a good dictionary. Look up the word and its origins. Find out which definitions you like best. Determine for yourself what fun is, and find out whether you could make it part of your journey today.
Purchase "A Year of Living Consciously" by clicking the cover below: