A CONSCIOUS LIVING PRACTICE FOR TODAY – AUGUST 21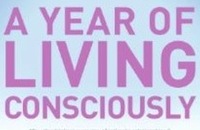 If you're strong enough, there are no precedents.
– F. Scott Fitzgerald
THE ARTIST WITHIN
Everyone has an artist in their heart. Perhaps the artist shows his or her spirit in a visual art—painting, writing, photography—or maybe in another form, such as cooking, child-rearing, or teaching. The possibilities are endless. What are you doing to indulge your artist within, to give voice to your creative self?
As you get older, many of you leave the artist behind, usually standing lonely beside the once-playful, lighthearted child that you were. As you rush off to work or a Little League game or the market, you protest that there is no time for that kind of nonsense anymore. After all, your artist-self is hardly helping to pay the mortgage.
If your artist within is starving, then your spirit is starving. You cannot cut off a true part of yourself—and everyone has an artist in his or her heart—without doing damage to the rest of who you are. Spend a few moments remembering how you used to create, and commit yourself to carving out the time in your busy adult life for continued creation.
A CONSCIOUS LIVING PRACTICE FOR TODAY – AUGUST 21
When you were younger, what dreams did you have that involved creating? What were you going to be when you grew up? What was the career that no longer made sense as you got older and realized you had to earn a living?
Welcome your artist back into your life. Commit yourself to fifteen minutes of fame for your artist-within during the next twenty-four hours. Write it—in pen—in your daybook. Keep the agreement with yourself. Draw, doodle, write, dance, sing, play an instrument, bake, juggle, or close your eyes and allow yourself a fifteen-minute fantasy in which you're a famous actor, director, composer…give yourself the gift of allowing your creative self to awaken again. Pay attention to how you feel as your artist awakens, and to the ways in which the awakening carries forth into the rest of your day.
Purchase "A Year of Living Consciously" by clicking the cover below: