A CONSCIOUS LIVING PRACTICE FOR TODAY – AUGUST 22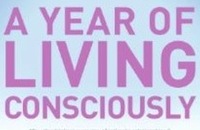 His life was gentle, and the elements
So mix'd in him that Nature might stand up
And say to all the world, 'This was a man!'
– William Shakespeare
SMALL ACTS OF KINDNESS
One of the profound discoveries of relationship psychology, derived from hundreds of studies, surveys, and interviews, is…(drum roll, please!)…people in thriving relationships are nicer to each other. What the concept of niceness translates to in action terms is that they perform small acts of kindness for each other.
In thriving relationships, people do kind things for each other on a regular basis. I was once in a group of perhaps a dozen people at a conference. There was a couple in their sixties to my right. I heard the man lean over and ask his wife, "Could I get you a cup of tea?" She smiled and nodded. I watched him go over to the beverage area and make her tea. The care he put into it was worthy of any Japanese tea ceremony. He brought it back and carefully handed it to her, and she received the gift with a quick kiss on his cheek. I suddenly found tears coming out of my eyes at the sacredness of this small interaction.
A CONSCIOUS LIVING PRACTICE FOR TODAY – AUGUST 22
As you move through your day, look for opportunities to carry out small acts of kindness. Whether with strangers or people you know, be vigilant for things you could do that would make their moment with you better.
Purchase "A Year of Living Consciously" by clicking the cover below: