A CONSCIOUS LIVING PRACTICE FOR TODAY – AUGUST 23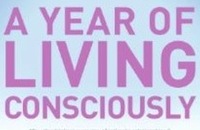 The work of the individual still remains the spark that moves mankind forward.
— Igor Sikorsky
THE KING OF THE WORLD
If you saw Titanic (and if you didn't, you're one of a handful), you'll remember a scene in which the male lead, a materially poor young man, stands at the tip of the bow holding on to a railing, his body out over the water, his arms spread wide as the majestic ship cuts through the ocean. "I'm the king of the world!" he cries out gleefully from his perch above it all.
There may be few times when you feel that sweeping, giddy sense of ownership of the world. Disappointments happen, events go spinning out of your hands, the world does not treat you with the respect or gentleness for which you might hope. It is your choice how you handle the realities, large and small, that color your existence. Are you bowed down by reality, or do you use it as a springboard from which you can proclaim your strength in the face of disaster, your hardiness in the face of cutting winds and stinging saltwater?
You are the king—or the queen—of the world: of your world. The only question is whether you recognize this. You are the central figure in the drama that is your life. What is it going to be? A tragedy? A comedy of errors? A bittersweet love story? Or a little of everything, a play in which you are a participant, not just an observer, and a performance that leaves you satisfied when the curtain closes?
A CONSCIOUS LIVING PRACTICE FOR TODAY – AUGUST 23
Imagine for a moment that your life is, indeed, a film. How would you classify it? Is it a comedy, a tragedy, or something else altogether? Now think about what you'd like for your life to be. If people reviewed it, what would you want them to say? Use the "thought starts" below to help you.
My life as film is best described as a _____.
The story of my life can be reviewed as being _____.
Purchase "A Year of Living Consciously" by clicking the cover below: