A CONSCIOUS LIVING PRACTICE FOR TODAY – AUGUST 24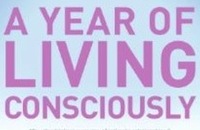 The strength of a nation derives from the integrity of the home.
— Confucius
THE COMFORTS OF HOME
We often love—and cling to—that which is familiar. In studies of victims of child abuse, it is proved, time and again, that children view their abusive parents with something akin to worship and long to return to the abusing or neglectful parent even when living in a far more loving alternative home. This is, in part due to the belief the child develops that he or she is responsible for the abuse; returning to it offers the opportunity to "get it right," in a sense. In part, too, the clinging to that which is negative and harmful is related to your comfort with the familiar; no matter how destructive, the familiar is what you know, and therefore, you cling to it like a lifeboat.
Each of you clings to something, or to many things, that have long since stopped providing you succor. Material objects, jobs, people…you hold on for dear life even when you are being battered, whether the battering is physical or emotional. On a conscious journey, the familiar unworkable, which I have already discussed, begins to lose its appeal, and as this occurs, you are given the opportunity to let it fall away from you. In this opportunity, however, you are also given the choice of clinging even more desperately to that which harms you. What will it be? The familiar or the new? The hope or the despair? Becoming conscious means breathing deeply, and sometimes it means sucking in a huge gasp of air and then leaping into the unknown.
Make the leap.
A CONSCIOUS LIVING PRACTICE FOR TODAY – AUGUST 24
Identify something you have let go of in your life. Consider the material, behavioral, or relational change you have made. Breathe deeply, centering yourself as you close your eyes for a moment and celebrate your courage in letting go of something that once seemed essential.
Purchase "A Year of Living Consciously" by clicking the cover below: