A CONSCIOUS LIVING PRACTICE FOR TODAY – AUGUST 31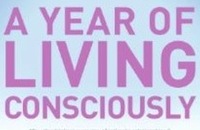 Not everything that is faced can be changed. But nothing can be changed until it is faced.
— James Baldwin
THE CORRECT POSITION FOR A TOILET SEAT
Does the toilet seat lid belong up or down when not in use? I once had a client insist that if God had intended for toilets to remain open, he would not have made them with lids. I question whether there is a god involved in the manufacture of toilets, but the real point, of course, is insisting that you have the insider track on how reality is supposed to be. Squeeze or roll toothpaste tubes? Stop and ask directions, or blunder along and perhaps see a beautiful sight along the way? Toilet seats up or down? The questions are endless, and the questions are small, insignificant, unless you consider them in the context of compromise: how much must I compromise in order to be in a successful relationship?
A CONSCIOUS LIVING PRACTICE FOR TODAY – AUGUST 31
Identify an ongoing, small (some might say petty) conflict between you and your partner, or a past partner if you are not currently in a partner relationship. Consider the extent to which you are clinging to your position. The harder you cling, the less likely it is that your position has anything to do with the actual issue. Instead, your insistence is related to your need to control, to your need to be right. Take several deep breaths and repeat the following affirmation: I do not need to be right. I am good even when I am not right.
And now, let go of the conflict. Then identify how you are going to compromise. This is about you, not about your partner. It is irrelevant what your partner does; what you do is essential, and of your essence.
The conflict: ________.
The compromise: _______.
Purchase "A Year of Living Consciously" by clicking the cover below: