A CONSCIOUS LIVING PRACTICE FOR TODAY – AUGUST 4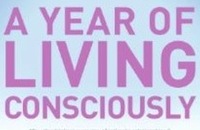 As we acquire more knowledge, things do not become more comprehensible but more mysterious.
— Albert Schweitzer
SYSTEMS OF LOGIC
In a conflict, you'll often notice that the methods you use to persuade or convince someone of something follow three basic approaches. If you use Western logic, you'll use facts, statistics, and evidence to make your case. If you use theological logic, you'll try to persuade another by discussing the morality, the right and wrong, of behaviors and choices. And if you use Eastern logic, you'll tend to approach behavior and choices from a stance of fate, a "que sera, sera" (what will be, will be) approach. Listen in on someone's conflict and try to identify which form of logic is being used—and then notice if the logic is being applied to feelings. You may sometimes find yourself in what I call (with tongue firmly in cheek) "a litigation of love," wherein you try to convince another of the validity and reasonableness of how you feel, as if feelings require shoring up and proof. In truth, however, feelings are fact, stand-alone realities that neither require evidence nor lend themselves to proof or debate. In conscious relationship, an essential goal to move toward is reaching a place where you no longer feel the need to defend your feelings, and also reaching a place where you do not demand proof from another about the validity of what the other feels.
A CONSCIOUS LIVING PRACTICE FOR TODAY – AUGUST 4
Store this knowledge and affirmation away for your next conflict: My feelings are facts.
In your next conflict with a partner, remind yourself of this affirmation, and do not allow yourself to provide evidence (i.e., examples that support your contentions) that your feelings are valid. Simply describe your feeling(s) and leave it at that.
Purchase "A Year of Living Consciously" by clicking the cover below: