A CONSCIOUS LIVING PRACTICE FOR TODAY – AUGUST 5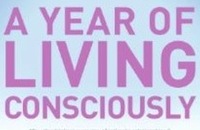 To everything there is a season: a time to laugh, a time to cry, a time to live, a time to die.
— Ecclesiastes
GRIEF AND THE GREAT DIVIDE
You all suffer loss, and for most of you, the losses become more frequent as you get older; first you watch as a generation twice removed begins to meet with death, and then, the generation just before your own ages and begins to encounter mortality. As you watch the chipping away of this last mountain that stands between you and your own mortality, you can experience a host of feelings, not the least of which is terror. Is there a way to meet mortality—that of those you love and that of yourself—in a way that is more conscious, that gives voice to the terror while coming to an acceptance that allows the feelings to recede?
There is. The answer is surprisingly simple: in the course of making a commitment to conscious living, your grief and your loss become less about pain and more about how much resistance you put forth to that which simply is, to reality. Consciously experiencing life—and death—is about coming to accept that there is both a flow and an ebb to the universe—a reason, if you will, for all things, even those that most grieve and perplex you.
For the next five days I will discuss loss, and the stages that you go through when faced with loss. Grief is, at once, the most highly personal and the most similarly played out of human experiences. Join me as I walk through a time of grief; allow yourself to re-experience your own losses, and to begin to love the place in yourself that has been made for, and of, the large and small losses that we all must know.
A CONSCIOUS LIVING PRACTICE FOR TODAY – AUGUST 5
Think for a moment of the greatest loss you have experienced. Perhaps it was the death of someone near to you, or perhaps the ending of a relationship. Let yourself experience again the feelings you knew when the loss was most fresh, most raw; these feelings are necessary to loss, and necessary to love.
Purchase "A Year of Living Consciously" by clicking the cover below: