A CONSCIOUS LIVING PRACTICE FOR TODAY – DECEMBER 1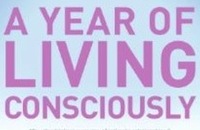 SHARPENING YOUR INTUITION
One of the most frequently asked questions at lectures I give on conscious living is "How do I know the difference between intuition and the voice of my ego?" For example, you might have an inner prompting to buy a new sports car. How do you know this impulse is based on a genuine intuition? How do you know that you're not just feeding your sense of self-importance, the part of you that would be pumped up by being seen around town in a fancy car?
One way to discern intuition from ego is by tuning in to the presence of fear in your body. Often, when the ego's in charge, you'll notice that you're feeling a lack of something, such as self-esteem, and this lack will usually be accompanied by fear. Genuine intuition does not usually come with fear attached. I say usually, though, because intuition is far from being an exact science, and your own experimentation is as good as any expert's advice.
A CONSCIOUS LIVING PRACTICE FOR TODAY – DECEMBER 1
Tune in to your inner-body sensations for a moment. Fear is usually a speedy, queasy feeling in your belly, often accompanied by tight stomach muscles. Do you feel even a subtle signal of it at this moment? Tune in throughout the day, beginning to notice what situations trigger it.
Purchase "A Year of Living Consciously" by clicking the cover below: