A CONSCIOUS LIVING PRACTICE FOR TODAY – DECEMBER 12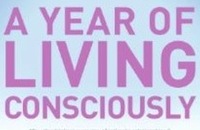 There are times I think I am not sure of something which I absolutely know. — Mongkut, King of Siam
VISUALIZATION AND EMOTIONALIZATION
By now you've probably discovered the power of visualization in your life. You know how to create pictures in your mind of what you want to appear in your life. It's a useful skill to have, because most of us come from a background in which we went around creating negative pictures in our minds unconsciously. Far better to create conscious pictures of what you want rather than spending the same energy creating unconscious pictures of what you don't.
Now let's go one step further to use emotions to empower your visualizations. Next time you visualize something you want to create, turn on your positive emotions and feel it, too. In addition to picturing a new job, feel yourself doing it. If you want to manifest a new Ferrari, see it in your mind's eye and feel yourself behind the wheel of it, enjoying the roar of the engine and the wind in your hair.
A CONSCIOUS LIVING PRACTICE FOR TODAY – DECEMBER 12
Think of something you want to create in your life. It can be a material object or a relationship quality or a spiritual dimension. See it in your mind, and at the same time feel it in your body. Use your feelings to give support to the pictures in your mind.
Purchase "A Year of Living Consciously" by clicking the cover below: