A CONSCIOUS LIVING PRACTICE FOR TODAY – DECEMBER 14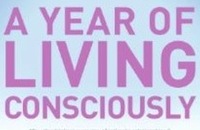 What if I should discover that the poorest of the beggars and the most impudent of offenders are all in me, and that I stand in need of the alms of my own kindness; that I myself am the enemy that must be loved—what then? — Carl G. Jung
LOVING THE INFERNAL INTERNAL
A friend of mine is a prominent philanthropist who, years ago, was convicted of a white-collar crime and spent two years in a penitentiary. According to him, it was the best thing that could have happened to him. It transformed him into a generous and warmhearted person, open to love and creativity. In prison, he learned to meditate, a practice he still does faithfully every day. Best of all, he says, it taught him to love his inner prisoner, that part of him (and, most likely, all of you) that thought of himself as a victim who was bent on getting even with the world. He points out that many people spend years in therapy without getting such a remarkable result.
A CONSCIOUS LIVING PRACTICE FOR TODAY – DECEMBER 14
Take time out right now for ten seconds of pure love for your inner victim, the part of you that feels entitled to…everything! Give it a loving retirement celebration right now, and let it have the day off.
Purchase "A Year of Living Consciously" by clicking the cover below: