A CONSCIOUS LIVING PRACTICE FOR TODAY – DECEMBER 19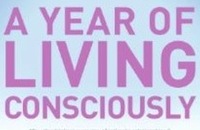 If stars appeared only one night every thousand years, how we would marvel and adore them. — Ralph Waldo Emerson
RIDE WITH THE WIND
On a beautiful, sunny Memorial Day, my niece, Laura, took her three kids on a "venture," as her youngest boy called it, and sent me an e-mail about it: Riding in a water-taxi to Ft. McHenry, my middle child was heavily asleep against me, my youngest was making hilarious nonsensical comments, and my oldest was chattering with a new friend he'd just made on the boat. I relaxed, as best one can knowing that water, the parent's potential enemy, is only a few feet away. So much of parenting—even our parenting of ourselves—seems like running an obstacle course. The dangers! It's hard to remember to live in the moment and let my guard down. For a moment, though, as the sun shimmers on the blonde hair of these three lives so precious to me, I let go and appreciate how easy and simple life is. It's up to me to keep them safe, but it's also up to me to let them (and me!) ride with the wind in our hair.
A CONSCIOUS LIVING PRACTICE FOR TODAY – DECEMBER 19
Try on a guiding idea in your mind: I ride through life in safety, and I also give myself absolute freedom to ride with joy, with the wind in my hair.
Purchase "A Year of Living Consciously" by clicking the cover below: