A CONSCIOUS LIVING PRACTICE FOR TODAY – DECEMBER 20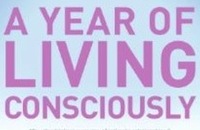 When one door of happiness closes, another opens; but often we look so long at the closed door that we do not see the one which has been opened for us. — Helen Keller
MIDNIGHT AND DAWN
We are often creatures of habit, and most of us, from an early age, develop a pattern to our days that works for us. You may not be able to indulge your internal clock—if you are a night owl, for instance, your work may not accommodate the fact that you'd be more comfortable sleeping until noon each day. Still, you find yourself slipping into your natural rhythm when time and life permit: over the weekend, on vacation.
I believe that identifying your internal rhythms and honoring those rhythms is a way of honoring your essence. To live in a constant tug-of-war with your natural cycles is exhausting and ultimately unproductive. And while there are times that we all must work against the clock—internal and external—I encourage you to find a way to allow your life to flow in rhythm with your own cycles.
When you are moving in a state of grace with your essence—with your natural rhythms and patterns—you will unlock creativity, unleash the power and passion of your mind, and free up energy otherwise spent in the constant struggle against the powerful reality of your own unique rhythm.
A CONSCIOUS LIVING PRACTICE FOR TODAY – DECEMBER 20
Identify your personal, internal rhythm. Answer these questions for yourself, and spend time focusing on ways, large and small, that you can best honor your cycles.
If I could set my own sleep schedule, when would I arise and go to sleep?
I do my best work between the hours of ________.
One way I work against my rhythms is ________.
One way I could work with my rhythms is to ________.
Purchase "A Year of Living Consciously" by clicking the cover below: