A CONSCIOUS LIVING PRACTICE FOR TODAY – DECEMBER 21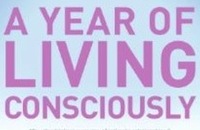 A man can't ride your back unless it's bent. — Rev. Martin Luther King Jr.
SURFACING
We all know someone who seems stuck somewhere below the surface, emotionally. Such a person ascribes their behavior to benign or malevolent forces outside of their control. Buffeted by fate or other people or the whims of the world, the un-surfaced person can feel like a loose cannon at times, aimlessly taking aim and firing. You watch yourself around such a person, aware that you may be the next target, although the loose cannon is unlikely to ever acknowledge that the shots fired were meant to harm.
What do you do about someone who will not take responsibility for the ways in which she or he impacts upon you? How do you handle a loose cannon, other than by ducking and dodging?
I recommend modeling: the act of going about your life consciously, focused on remaining surfaced yourself. There is a limited amount you can do to change another, but the possibilities remain endless when it comes to changing yourself. Take control, take responsibility—for yourself. Recognize that the old adage about leading a horse to water is ultimately true, and that your work is not about others; it is about you. Whether the other chooses to follow your path is out of your hands, but if you allow another's behavior to determine which path you take, you are allowing yourself to be pulled under the surface, too.
A CONSCIOUS LIVING PRACTICE FOR TODAY – DECEMBER 21
Look at your circle of friends and family and identify someone who you have thought pulls you under the surface at times, encouraging unconscious living. For today, focus on how you participate with this person in living life under the surface.
The person I'm thinking of is ________.
A recent example of un-surfacing is ________.
I contributed to this un-surfacing by ________.
The next time such a thing occurs I will ________.
Purchase "A Year of Living Consciously" by clicking the cover below: