A CONSCIOUS LIVING PRACTICE FOR TODAY – DECEMBER 22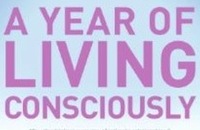 There is a time for departure even when there is no certain place to go.
— Tennessee Williams
MASKS
When messages from our deepest selves are ignored, relationships suffer, becoming entanglements of lost souls wearing masks rather than dances of whole beings adorned in their naked truth. Many of us spend our lives struggling to keep secret the shame that often feels as if it runs in the river of our blood. In your journey of conscious living, you focus on uncovering, unfolding. The goal is to accept all of yourself that you see—and to see more and more over time. Your starting point is your commitment to revealing yourself to yourself. You are your only audience. Only you know when you come to love yourself.
A CONSCIOUS LIVING PRACTICE FOR TODAY – DECEMBER 22
Take three slow, deep, conscious breaths. Visualize a conscious breath as one that fills every corner of your awareness, expanding and cleansing your lungs and your belly, replacing the unconscious breathing that has always sustained you, but nothing more. While you breathe, focus your mind on an intention: loving and accepting yourself completely. Simply breathe fully in and fully out—and while you breathe, imagine the breath filling you with acceptance for everything you are, everything you feel, everything you do. This is conscious breathing, and in a breath, you are beginning your journey toward a conscious life.
Purchase "A Year of Living Consciously" by clicking the cover below: