A CONSCIOUS LIVING PRACTICE FOR TODAY – DECEMBER 26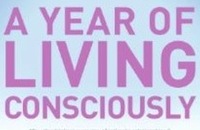 Every time history repeats itself, the price goes up. — anonymous
LISTENING TO ERROR MESSAGES
Laura writes: If you use a computer and it's on a certain operating system, you've probably seen a message that flashes ominously on the screen; it says something like this: Fatal Exception! Error! Fault in Module 12345678! Warning! Even at the best of moments, it is a dire-sounding alert that something has misfired inside of the brain of the computer. At the worst of times, it can seem as if the computer is somehow aware that the world is coming to an end. Fatal exception, indeed. From personal experience, I attest to the fact that if one ignores the warnings, the consequences (lost files, and worse) can be severe.
Like computers, your own body offers you the same sorts of warnings, although it is up to you to read and interpret the warnings, to pay them heed. When you are on dangerous ground, your body flashes error messages, different for each of you, but easily understood if you just listen. Perhaps you feel a queasiness in your belly, or tension in your neck or shoulders. Perhaps your breath becomes short or your voice changes in pitch. Maybe you experience all of these things in a massive, call-out-the-national-guard warning from your body.
A key part of living consciously is learning to honor the messages your body is sending to you. You must become familiar with these messages—what they are—and you must give yourself the time to stop, to listen, to give yourself the respect you deserve. Time is respect.
A CONSCIOUS LIVING PRACTICE FOR TODAY – DECEMBER 26
Think of a recent time when things were not going as you wished in your life. After you've read this paragraph, close your eyes and take yourself back to this time and relive how you knew that you were not in synchronicity with your wishes. What physical "error messages" did you give yourself? Did you heed them? If not, why? Make a commitment to yourself to honor yourself by listening closely and respectfully to the messages that you are sending to yourself.
Purchase "A Year of Living Consciously" by clicking the cover below: