A CONSCIOUS LIVING PRACTICE FOR TODAY – DECEMBER 3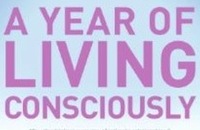 WINTER'S TALES
A few years ago my wife and I began a new tradition: reading aloud to each other. Both of us had been blessed with family members who read aloud to us as children, and we had continued the tradition by reading aloud to our own children. Why not read aloud to each other?
We began with Shakespeare's sonnets and then went on to other poets of then and now. It became a treasured part of our day, usually practiced before bedtime on winter evenings.
Then we discovered another reading treat. At one of our workshops, we happened to mention one of our favorite novels, Gabriel Garcia Marquez's magical book One Hundred Years of Solitude. Only a few people had read it, so we recommended it heartily to those who hadn't. Then, we asked the participants to tell us their favorite books. It turned out we hadn't read many of their favorites. We made a list and began reading our way through it. Now, it's become a tradition to ask people to tell us their favorite book so we can add it to our list.
A CONSCIOUS LIVING PRACTICE FOR TODAY – DECEMBER 3
Make a list of your top-five favorite books. Then, offer to trade lists with a few of your friends. Read their favorites…there's no surer way to get to know someone better than to live with one of their treasured books for a few days or weeks.
Purchase "A Year of Living Consciously" by clicking the cover below: