A CONSCIOUS LIVING PRACTICE FOR TODAY – DECEMBER 4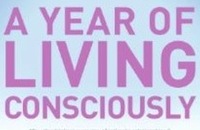 LIFE, LIBERTY, AND A REALLY SWEET BOSS
Are you entitled to be surrounded by people who treat you really well? By people who are unfailingly kind to you? Absolutely not. There is no guarantee, and this is particularly true in the workplace, that you will be treated well. You do not have control over how others behave; what you do have control over is how you respond, and this includes what you decide to tolerate.
Laura writes: I have been blessed with wonderful bosses (including, for a long time, my mother), but I once had a boss who had minimal experience, and even less natural skill, in employer-employee human relations. I remember this boss castigating me once (for something that I had, indeed, done wrong, so the content of the reprimand was accurate and deserved). The person stood in a central office and, with raised voice, shook a stack of papers at me and reprimanded me in front of several other employees. I apologized for what I had done, but the shame and humiliation stayed with me afterward. Others suggested I should quit (I didn't feel like I could, financially), or at least that I should confront the boss and tell her how off-base she'd been, castigating me in front of others. I chose not to address the issue; based on dealings with this person, I had decided I was unlikely to create any change even if I spoke with her, and I chose to direct my energies elsewhere. The one thing I remember carrying away from the experience, though, was a philosophical sense of shoulder-shrugging; you're not given the inalienable right to be surrounded by people who approach the world as you do. Once I accepted the basic unfairness that can sometimes crop up, it was simple to let it go and move forward in meeting my own goals rather than wasting energy railing against reality and trying to change what was unwilling to be changed in the universe.
A CONSCIOUS LIVING PRACTICE FOR TODAY – DECEMBER 4
Think of a situation in which you feel that you were unfairly treated—perhaps at work. Consider the energy you put into feeling put upon and angry. Ask yourself the following questions—and the next time such a situation occurs, try acceptance instead of resistance. Let yourself feel what a difference it makes.
When the situation occurred, my primary feelings were ______.
Even though I didn't do it, I imagined________.
I could have used my unproductive energy to instead________.
Purchase "A Year of Living Consciously" by clicking the cover below: