A CONSCIOUS LIVING PRACTICE FOR TODAY – FEBRUARY 10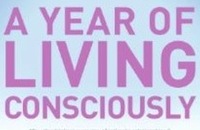 Believe nothing, no matter where you read it or who said it — even if I have said it — unless it agrees with your own reason and your own common sense. — Buddha
THE UNCOMMON ART OF COMMON SENSE
Many of the great teachers of conscious living over the past two thousand years have had trouble with the orthodoxy. Socrates met his fate for "corrupting the youth of Athens" with his ideas, and Epictetus had to leave his school behind when a wave of early Christian fundamentalism swept through Rome. But you don't have to look back into history—or even outside of yourself—for the battle between the orthodox (from a word that means "straight-thinking") and the heretical (from a word that means "to think for yourself"). Most of you have an orthodox and a heretic living right inside your own mind. On a daily basis I spot the thinking of my inner orthodox, who wants to follow the rules, to be right and do things the tried-and-true way. Even though I value thinking for myself above almost anything else, I find I must work hard to keep my inner heretic alive and well. Is the same true for you?
A CONSCIOUS LIVING PRACTICE FOR TODAY – FEBRUARY 10
Take a few breaths and get centered. Acknowledge your inner orthodox and your inner heretic: Say to yourself, "I like to be right and I like to be free." Make friends with both sides of yourself.
Purchase "A Year of Living Consciously" by clicking the cover below: