A CONSCIOUS LIVING PRACTICE FOR TODAY – FEBRUARY 13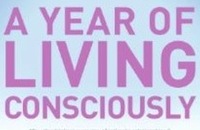 Trust me, but look to thyself.
— Irish proverb
THE FALLACY OF SAFETY
Those "safe," protected places you create around your heart—the ones designed so that no one can hurt you—have one fatal flaw: if they protect you, they can also wall you off. I am careful to put quotation marks around the word safe because I have learned the fallacy in that word. In the real world of conscious relationship, no one and everyone is safe. What does this mean? It is a paradox, because in a truly connected, committed, and honest relationship, you put your heart out there right in the thick of things, and the possibility certainly exists that your heart may end up bruised and battered. On the other hand, if you don't put your heart out in your relationships, I can guarantee that it will not only bruise, like fruit that is over-ripe but not partaken of, it will wither and grow bitter. So, while you may—and, in fact, you are likely to—experience pain as the result of your new connectedness, you will also have the opportunity, time and again, to experience soaring joy and a degree of good feeling that may well seem unimaginable to the person with the hiding heart.
A CONSCIOUS LIVING PRACTICE FOR TODAY – FEBRUARY 13
Continuing with the work of the past several days, focus once again on your early character traits and your first memories of being censored for those traits. Today, pick the one that first came to your mind and think of the ways in which this trait manifests itself in you now, in your adult life and relationships.
If you find yourself thinking that this trait does not manifest itself in you now, I suggest that you may have merely cloaked it in another name.
Purchase "A Year of Living Consciously" by clicking the cover below: