A CONSCIOUS LIVING PRACTICE FOR TODAY – FEBRUARY 15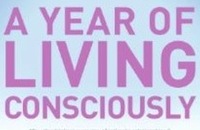 Love is a fruit in season at all times, and within the reach of every hand.
— Mother Teresa of Calcutta
MOMENTS OF POTENTIAL
You become who you are by the ways you handle moments of potential intimacy. The course of your life is shaped by those moments in which you either open yourself to intimacy or shrink away from it in fear or despair as some voice from the past warns you off, as if to be happy is to be safe. There's that word again: safe! You create your destiny by dealing with the grip of longing. And yet, for so many of you, the voices layered on your longing are voices of warning, telling you that longing is a dangerous business, one that will get you into all sorts of trouble if you let it guide you. Unfortunately, many of you unconsciously listen to that voice and thus sentence yourself to a destiny of loneliness and lack of fulfillment. By not knowing which way to turn at the crucial crossroads of destiny that confront you hourly, you lose your way and often do not get back home again.
A CONSCIOUS LIVING PRACTICE FOR TODAY – FEBRUARY 15
Think about a crucial crossroads of decision in your life. Of the choices you made as to which path to take, think now about the two that seemed most obvious and likely at the time. Often, the first choice that occurs to you comes from the heart. The second choice is often heavy with the voice of reason, your conscience, your programming.
Which did you choose to follow?
Looking back now, what might have happened if you had chosen to follow the other voice—whichever one you didn't choose?
Purchase "A Year of Living Consciously" by clicking the cover below: