A CONSCIOUS LIVING PRACTICE FOR TODAY – FEBRUARY 18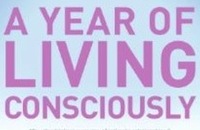 The great man is he who does not lose his child-heart. — Mencius
SEEING THROUGH TO THE CHILD
In one of Graham Greene's novels, an elderly priest describes what he has learned from a lifetime of hearing confessions. One lesson is: There's no such thing as a grown-up. This perception can be helpful when dealing with conflict situations. I once helped three powerful executives iron out a corporate snag they'd hit that was costing them millions of dollars a week. We had been going back and forth for several hours, with no real resolution of the issues, when suddenly I had a vision that brought an inner smile to me. I shifted from seeing them as middle-aged men in hand-tailored suits to seeing them as little boys in a schoolyard. This shift in perception allowed me an insight: One of them was a bully and the other two were scared of him but smarter than he was. As soon as I realized this, I could speak to the fears running as undercurrents in the situation. Resolution was reached within an hour.
A CONSCIOUS LIVING PRACTICE FOR TODAY – FEBRUARY 18
Take a few minutes to think of several key people in your life. As you reflect on each of them, ask yourself what they may have been like as children. Imagine their childhood faces, and tune in to their childhood fears and dreams.
Now, do the same for yourself.
Purchase "A Year of Living Consciously" by clicking the cover below: