A CONSCIOUS LIVING PRACTICE FOR TODAY – FEBRUARY 21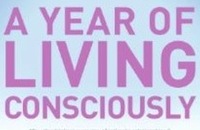 To me, every hour of the light and dark is a miracle. — Walt Whitman
PROBABILITY AND LIKELIHOOD
The beauty of following a path of conscious living is the joy of making miracles a part of your everyday reality. You come to see them for what they are, probability and likelihood in your hands. We sometimes think of miracles as rare birds, things bestowed on us from above, but let's break out of that limited perspective. Think of miracles as everyday acts you can perform.
Because of my work, I get to see the miracle of change up close every day. Yesterday I watched smiles break out on the faces of a couple who had come in an hour before with the sour grimaces of long-term relationship conflict. She told him the truth about some of her hurts and angers. He, with some coaching, listened to her in a new way—without judging her. Something as simple as a new way of listening to each other sent them out hand in hand. Seeing those smiles break out was as much of a miracle to me as the first blossom of springtime must be to a gardener.
A CONSCIOUS LIVING PRACTICE FOR TODAY – FEBRUARY 21
Promise yourself a miracle today. When you become aware that you're judging or censoring yourself today, suspend that thought. Take a few deep breaths instead. Inhale slowly…exhale slowly. Then look around you with fresh eyes…listen with new ears. You may find that you are standing in a field of miracles right where you are.
Purchase "A Year of Living Consciously" by clicking the cover below: