A CONSCIOUS LIVING PRACTICE FOR TODAY – FEBRUARY 25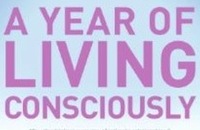 It is possible to feel the flow of loving feeling — inside your body and between you and others — nearly all the time.
OFF AND RUNNING
Let's look at the inner workings of that same argument about dinner. You walked into the situation with some strong physical sensations at work: tension, tiredness, stress. Perhaps your partner was experiencing similar sensations; let's assume so here. Your partner asked a question about dinner, which triggered physical sensations in your body: a tightness in your belly and tension, in the form of a fist, in your chest, and a defensive stance from you. Ignoring those feelings, you replied sarcastically and your partner defensively responded in kind. Within about ten seconds, the argument was off and running as you wondered why the two of you couldn't get past what seems, on the surface, like a somewhat inconsequential issue.
A CONSCIOUS LIVING PRACTICE FOR TODAY – FEBRUARY 25
Review for a moment some of the communication patterns and behaviors that could notify you that you are in a ten-second window of opportunity in a conflict with your partner.
Make a commitment to yourself: I will be aware of the many chances to change that which does not work in my relationships. Whatever I withdraw from, or whatever I go toward and embrace, becomes the universe that I have created.
Purchase "A Year of Living Consciously" by clicking the cover below: