A CONSCIOUS LIVING PRACTICE FOR TODAY – FEBRUARY 26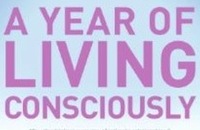 Too often we enjoy the comfort of opinion without the discomfort of thought.
— John F. Kennedy
CREATING A FAVORABLE CLIMATE
Using the same situation that you have been considering for several days now, let's identify how to create a favorable climate for a miracle. Think of your conflict as a greenhouse. If you keep the climate temperate for the roots of your relationship, you will encourage growth and flowering; if you ignore the need to do so and attempt to keep it comfortable, in the method of old patterns, for only yourself, a withering will take place. In this example, had you allowed yourself to be notified by your physical sensations (tightness in the belly, a fist in the chest) and your emotional experience (defensiveness), you would have alerted yourself that you were in a ten-second window. Instead of getting defensive, you would have wondered. Wondering opens the door to the zone of the miraculous, taking you out of the zone of the known and into the field of possibility, where miracles can occur. "I feel as if you assume that dinner is my responsibility," you might say, "and I wonder why that makes me feel so angry and defensive. I have a sick feeling in my stomach at even hearing your dinner question." There is nothing you have said, then, that your partner can take apart or argue with; each statement contained an unarguable truth.
A CONSCIOUS LIVING PRACTICE FOR TODAY – FEBRUARY 26
Think again on a frequent conflict with your partner, and allow yourself to wonder rather than worry. Here's how it works.
If you are worrying, you are feeling fear, perhaps about what might happen if you share your feelings truthfully (might you be abandoned, disliked, unloved, criticized?).
If you are wondering, you are asking yourself this simple question: I wonder what this conflict is about for me, since I need to be in it again and again?
Purchase "A Year of Living Consciously" by clicking the cover below: