A CONSCIOUS LIVING PRACTICE FOR TODAY – FEBRUARY 4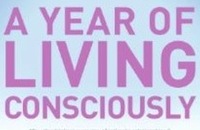 At every single moment of one's life, one is going to be no less than what one has been.
— Oscar Wilde
WHAT MAKES YOU REAL
Laura writes, from a foreign hotel room: Ada, the housekeeper, is cleaning around me. We make an attempt at communication but soon fall silent; we speak different languages. Ada picks up a framed picture of my children that sits by the bed, and we both smile and settle for exchanging names and the number of children we have, since niño is the only Spanish word I know, and she seems to know no English. When she leaves I realize that I am both cheered and frustrated by our attempts at communication. I am cheered because I was feeling lonely and connection-starved, and even our pointing and gesturing and smiles were a connection, but I am also frustrated because I couldn't say or understand more. So much about conscious loving is about developing a shared language, a way to know and be known. When you are in a foreign land—literally or figuratively—where you are not known, you are reminded that human communication is what makes you real.
A CONSCIOUS LIVING PRACTICE FOR TODAY – FEBRUARY 4
Think about a person who has brought joy to you simply by existing. Whether in person or in writing, tell this person of his or her importance to you, being particularly conscious of not focusing on what she or he does for you but instead on what she or he is to you.
You need to recognize that the best thing to do with feelings is to feel them.
Purchase "A Year of Living Consciously" by clicking the cover below: