A CONSCIOUS LIVING PRACTICE FOR TODAY – FEBRUARY 7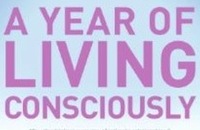 Things like being right and faultfinding have a seductive quality to them; people frequently use them like a drug.
THE TIES THAT BIND
Who among you doesn't claim a habit you would wish to break? Have you ever heard people talk about their habits? The half-proud, half-rueful words make their habits sound like lovably, if unruly, pets. "I know I shouldn't," says one person, while another nods and says, "I'm going to stop on New Year's." Who's being fooled here?
Killing habits aside—smoking, drinking too much, using drugs, beating down your feelings until they cower inside, afraid to be heard—not one among us doesn't have the ghosts of habit whirling around inside, ephemeral and unfriendly. Know your ghosts, and you will know that the enemy is often within.
A CONSCIOUS LIVING PRACTICE FOR TODAY – FEBRUARY 7
Identify a relationship habit that you have that others have often commented upon. Spend a moment thinking about where that habit originated, and then think carefully about the purposes it might serve in your relationships. If you find yourself thinking that it serves no purpose, think again. Everything you do, you do for a reason. This is perhaps most true when your actions seem to betray you again and again.
Purchase "A Year of Living Consciously" by clicking the cover below: