A CONSCIOUS LIVING PRACTICE FOR TODAY – JANUARY 10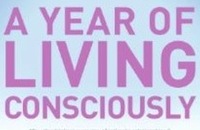 I don't give them hell. I just tell the truth and they think it is hell.
— Harry S. Truman
JOY AND LAUGHTER
What if, instead of unearthing pain and buried hurts and anxieties when you take your first steps down the path toward conscious living, you find joy and laughter? Are you someone who knows in your gut that relationship is supposed to be difficult—hard work, hard communication, hard thought, hard feeling? Consider another alternative: although there's focused work involved, living and loving consciously is pure, exuberant fun! I have seen many couples laughing and holding hands moments after telling some long-withheld truth, something they'd feared speaking to each other about for weeks or months.
In letting feelings up to breathe the air, you put a stop to the dark, difficult, cloak-and-dagger existence that speaks of shame. Instead, you turn your face upward toward the sun in a celebration of self-pride.
A CONSCIOUS LIVING PRACTICE FOR TODAY – JANUARY 10
It is your turn to practice telling the truth about that which is unarguable: who you are and how you feel. Today, ask yourself how you are. Make a deep and honest and intentional inquiry into your heart and mind; allow your mind to play over your physical and emotional being and take stock of where you stand. When your partner or a close friend asks you how you are today, your answer will be ready to spring from your heart, no longer suppressed or covered with the brittle veneer of acceptability. Instead, your irrepressible self will shine through.
Try saying how you feel today.
Some possible feelings (every one of them your truth, your facts): happy…lonely…confused…satisfied…angry…excited…
Purchase "A Year of Living Consciously" by clicking the cover below: