A CONSCIOUS LIVING PRACTICE FOR TODAY – JANUARY 11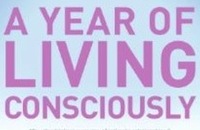 I often marvel how it is that though each man loves himself beyond all else, he should yet value his own opinion of himself less than that of others. — Marcus Aurelius
MY COMMITMENT TO POTENTIAL
How did you end up sitting here, in this chair, on this day, reading these words? Some firm or tremulous voice—perhaps both—has made its call to you and brought you here, up from the gray unconscious and into the light that is conscious living. You have the faith and the courage to let yourself listen. The voice is your voice, your heart that is open and crying out for change. Here is the first truth you can tell yourself: I am here today because my commitment to living my potential is greater than my commitment to the familiar. I want to be alive. I want to scald myself on burning truths and heal myself with soothing, cool honesty. I want things that I may have been told were too much to expect, but I put my foot down here and now. Breathing room for my essence—integrity, in other words—is not too much to demand; it is my due.
A CONSCIOUS LIVING PRACTICE FOR TODAY – JANUARY 11
Throughout the day, take frequent ten-second breaks to recognize the journey you have undertaken, and to affirm yourself for being open to the journey.
Affirmation: Today I make a commitment to learning and growing that is bigger than my commitment to staying the same.
Remember to breathe deeply before, during, and after your affirmation. You are cleansing both your mind and the very fibers of your body as you breathe deeply and simultaneously affirm yourself.
Return to this affirmation throughout the day, particularly when you feel tension or anxiety arising from everyday interactions. Harness the energy wasted on low-dividend emotions such as frustration, and channel it into positive, affirming energy.
Remind yourself: I am here today for the good of my heart.
Purchase "A Year of Living Consciously" by clicking the cover below: